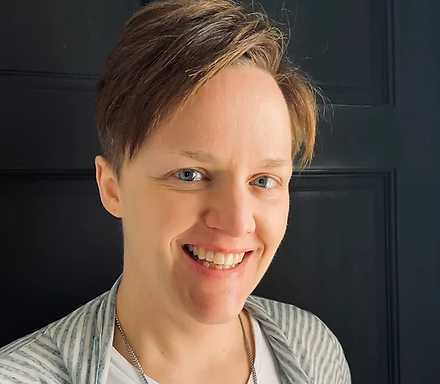 Hello to the Catalyst community! I'd like to take this opportunity to introduce myself and give you some additional insight into me as both a person and a physical therapist. My name is Eileen Compty and I have been a physical therapist for 16 years and a certified athletic trainer for 18 years specializing in sports medicine and outpatient orthopedics. I attended Marquette University for both my undergraduate and graduate degrees and have been working within the sports medicine world ever since. Helping people return to the activities they love is the best part of my job as a physical therapist! My career thus far has allowed me many unique opportunities of working with athletes of all abilities: from those participating in recreational sports, to people who are just looking to become more healthy and active, all the way up to professional and Olympic athletes. What I have learned over the years of working with people is that everyone is different and everyone has different needs. Not every injury can be treated the same because every person is uniquely different. My style of treatment is hands on and collaborative. I like to make each session as individualized as possible and try to tailor therapy towards your specific goals and needs. To me, the best therapy session is one that is both fun and challenging at the same time.
On more of the personal side, I reside in Milwaukee with my wife Michelle who also happens to be a sports medicine physical therapist! We are both very into sports and fitness and spend a lot of our free time working out, attending and/or watching sporting events, and enjoying time outdoors. We are both avid road and mountain bikers in the summer and downhill skiers in the winter. I personally grew up playing softball and have been able to transfer my love of the game into helping overhead athletes and throwers return back to sport! Michelle and I also love to travel and are always looking forward to our next adventure.
Thank you for taking a little time to learn about me. I am very excited to be joining the Catalyst team at this time! I look forward to meeting you and helping you on your road to recovery!